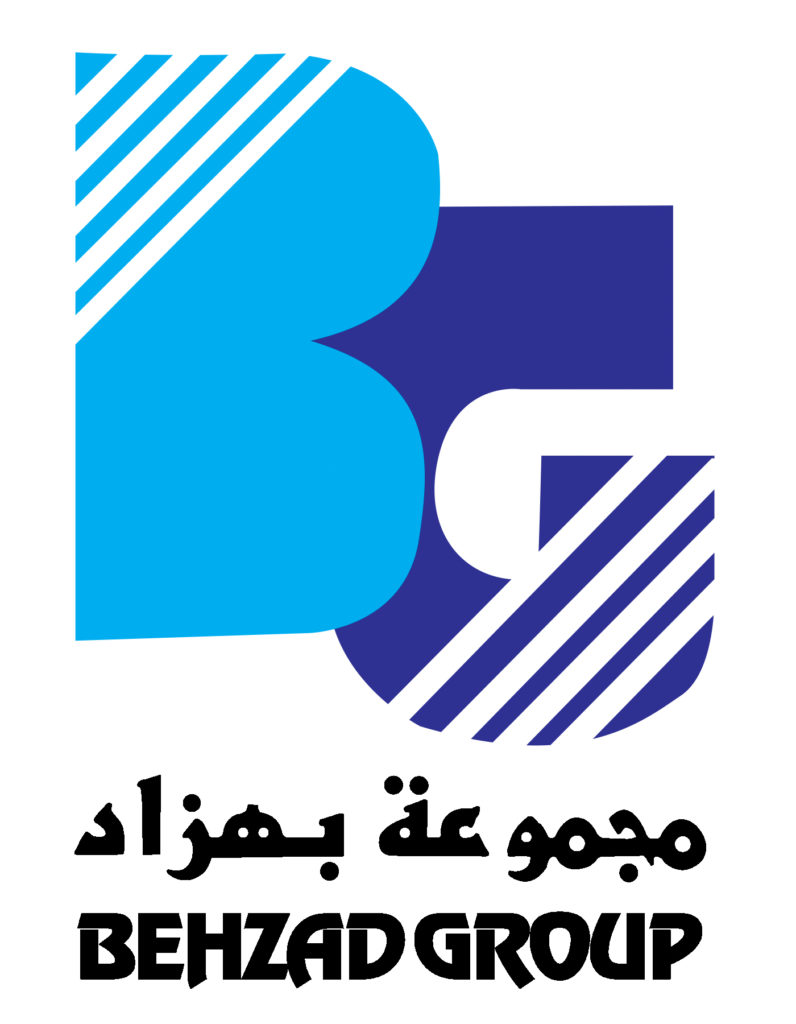 At Behzad, we started our journey seventy years ago. Every bit of knowledge we gained, every ounce of the reputation we built was through the unparalleled leadership and skills of Mr. Ali Hussain Bahzad. Through him, we learned. We envisioned. We grew.
Over the years, the Behzad Group diversified its interests steadily widening the scope of business and the customer base. The Group has now four major divisions under its flag and is professionally managed and supported by skilled staff.
We understand every client is different and have different needs. We are confident in our ability to offer our clients the most appropriate solution and serve their queries with utmost accuracy to meet the individual needs of each client.
Behzad Trading Enterprises supply requirements of Industrial Spares & Fluids, Industrial Chemicals, Autocare Products, Building Materials & Safety Items, HVAC & Instrumentation, and Pipes & Fittings. Behzad Transports offers Logistics Services, Waste Management, and Supply of Drinking Water in the State of Qatar. Behzad Plastic Products manufactures polyethylene and polypropylene bags, pouches, sheets, films, etc. and offer complete packaging solutions for various industries. Oriental Bakery is one of the leading Bakeries in the State of Qatar that aims to build a community around healthy and quality food products.

Our Vision
Behzad group aims to be the leading supplier of Industrial Spares & Fluids, Industrial Chemicals, Autocare Products, Building Materials & Safety Items, HVAC & Instrumentation, Pipes & Fittings, to be the preferred partners for logistics, waste management, drinking water supply, to be the leading manufacturer of food grade quality plastic products, and lastly, to build a community around healthy and quality food products in the state of Qatar.

Our Mission
To deliver a comprehensive range of high-quality products and immaculate services on time to our clients by continually improving and evolving our services and client's requirements while implementing state of the art technologies into production. To deliver quality products while making food fun and innovative through sustainable business practices and continuous innovation.

Our Values
We adhere to our deeply rooted values like leadership, integrity, and transparency to achieve excellence to create value. We aim to leverage world-class technology and tools to provide high-end products and services to our customers both locally and globally.
Our Founder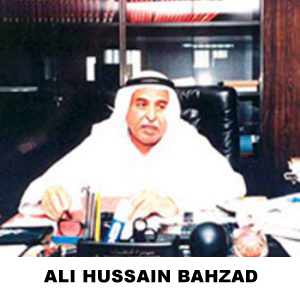 'Story of the Successful Trader'
His journey to becoming a successful trader was just as arduous as most others. He entered into trading in the mid-1950s when trading was not an easy activity. This did not stop him from achieving his share of success in the world of business. He practiced diversified trades which helped in establishing a wide array of companies. He is the late Mr. Ali Hussain Bahzad, a Banker-turned-business personality from Qatar.
The group started its journey under his chairmanship. He was a skillful trader with global experience. He was someone who inherited a vast trading experience from a family that was firmly established in the world of business particularly in pearl trading between the Gulf and India. His leadership facilitated the group to overcome obstacles to achieve remarkable success commercially.
After the deterioration of pearl trade in the Gulf, he ventured into the world of banking and joined the British bank of the Middle East in 1948 and served as their commercial manager from 1955-1973. These years of experience shaped him into an iconic man in the world of business and money. He was one of those who built the Qatari economy. He also contributed greatly to the Qatari traders to overcome obstacles. His prominent contributions include the establishment of the Oriental Trading Company in 1955, the Oriental Bakery in 1962 (the first automatic bakery in Qatar). His many commercial ventures helped establish Behzad Group which at present includes Behzad Trading Enterprises, Behzad Plastic Products in addition to the Oriental Bakery which is still one of the leading bakeries in Qatar.
CHAIRMAN
Behzad Group Of Companies
BOARD OF DIRECTORS
Behzad Group Of Companies
MANAGING DIRECTOR
Behzad Group of Companies